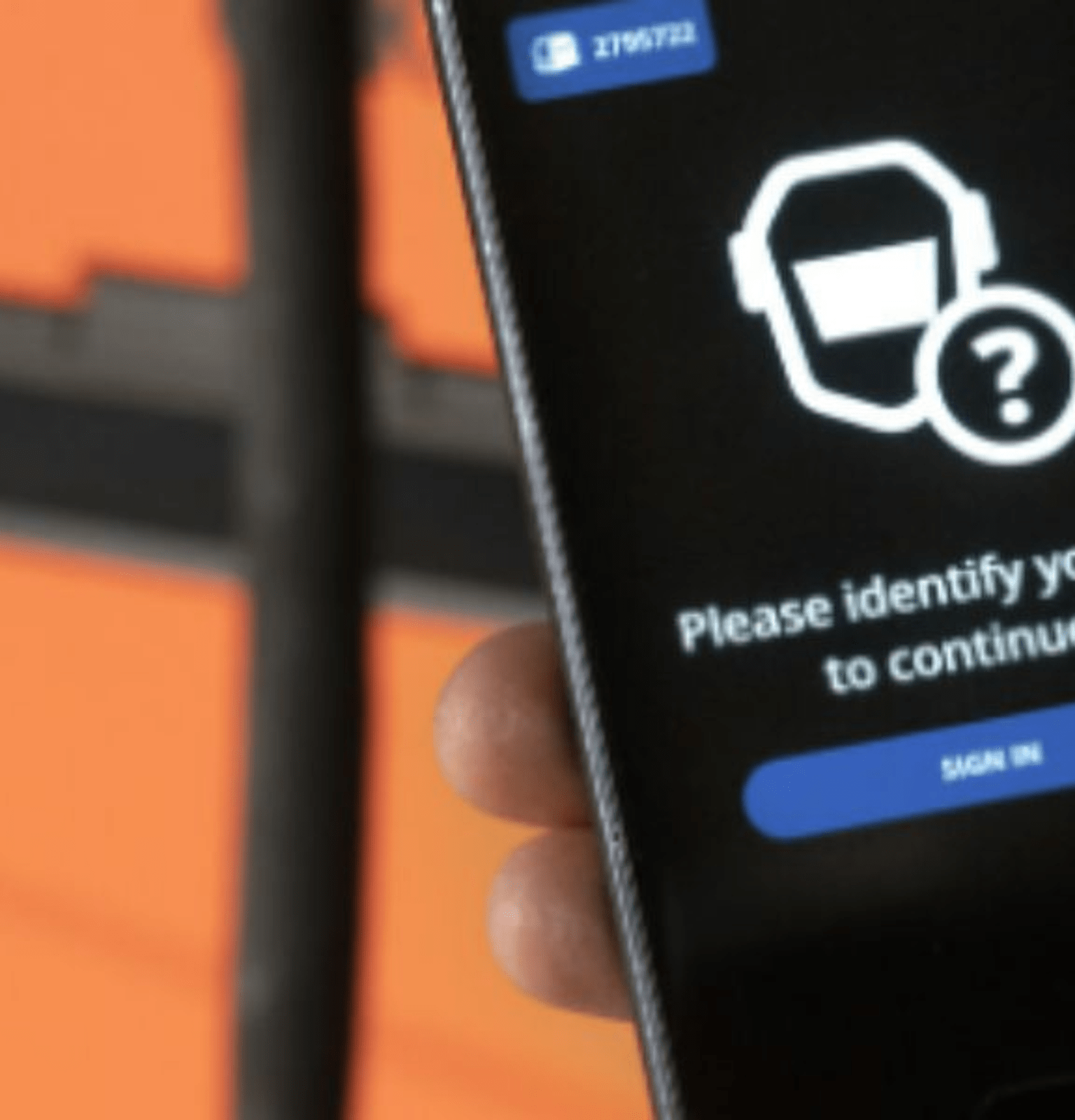 How world-class R&D know-how has elevated Aarne's and Tapani's expertise at Kemppi?
After graduating in 2017 with a degree in engineering, Aarne Liski found a job where he was able to start applying things he had studied to his work. Eager to learn and wanting to delve more into research and development, after being in his job for around a year he began to wonder what other job opportunities might be available in the Lahti area.
Aarne was already familiar with Kemppi – it is, after all, well-known in the region.
From a variety of sources Aarne had come to understand that Kemppi was a place of strong technological expertise. However, he was yet to discover the extent of Kemppi's versatile skill and know-how across different technologies.
When it isn't simple, routine tasks, work remains interesting and inspiring
"The best thing about my work is that is not just routinely going through the motions. Our application is frankly quite difficult. Untapped development opportunities and problem solving that stretches my abilities retain momentum, keeping my work interesting," Aarne says.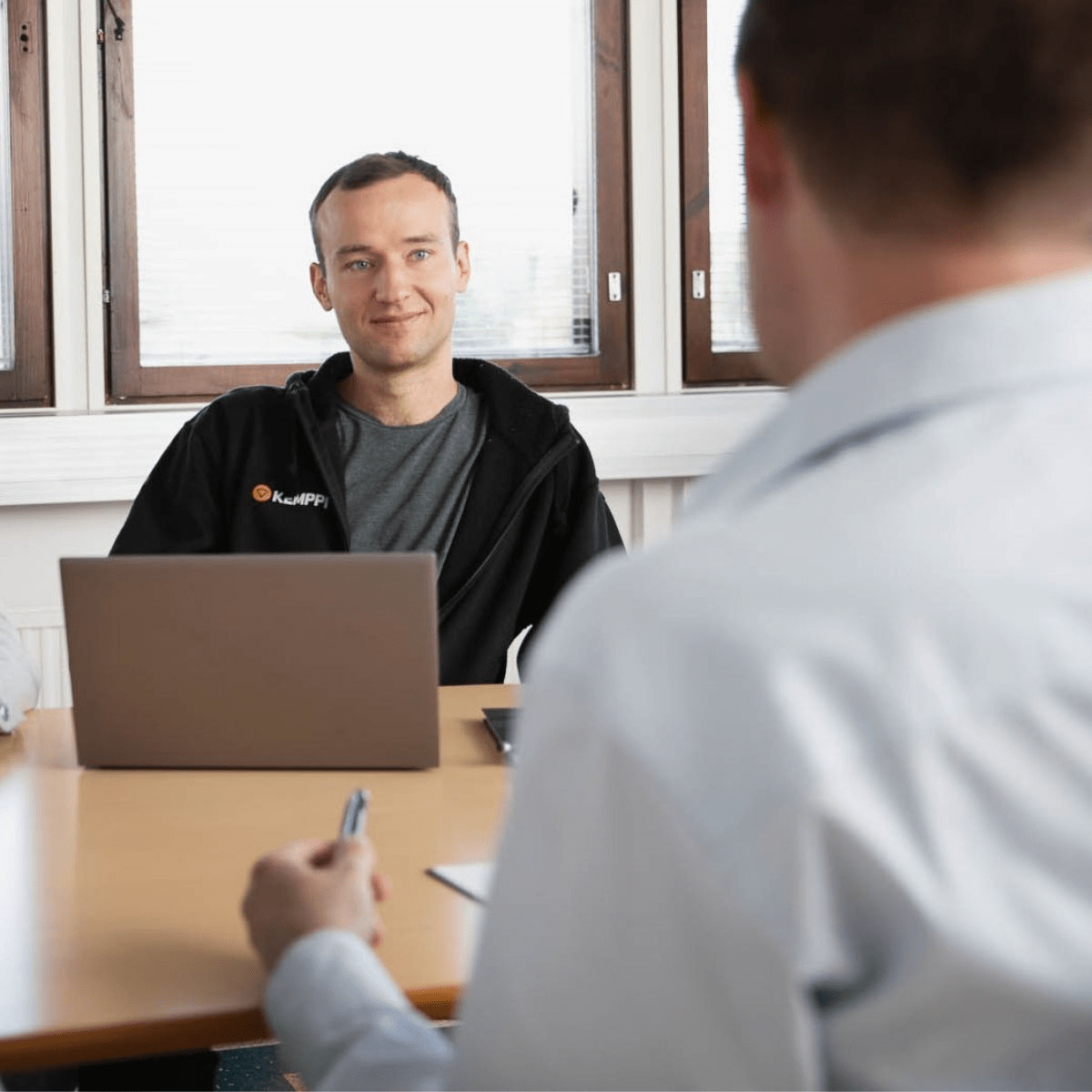 "In this work, it's easy to get into the flow when you get to delve deep into bigger challenges according to your own interests – combining different skills and experts from different disciplines. I am particularly inspired by this, the opportunity to explore and dig into even the most complex issues."
Application Manager Tapani Mäkimaa, Aarne's colleague, has worked at Kemppi for over 40 years. He agrees with Aarne.
"Although there haven't been any major developments in welding or the arc welding process itself for a long time, the industry has continued to take small steps forward," says Tapani.
"This job involves a lot of experimentation. There are not many ready-made theoretical models when it comes to combining arc process, mechanics and software technology. When technologies and techniques are close to the saturation point of development, you have to do things about which there is not yet much information available," Tapani continues.
You only learn by doing
"You could think of this as a university that combines mechanics and technology. The first thing you must understand is the arc. First through theory, but then by actually picking up a welder and trying it out. That's where it starts," Tapani says.
"Kemppi could be thought of as a university combining mechanics and technology."
"After that comes everything else, depending on what direction you want to go. There's power supply, electrical and circuitry, components and their features, and software. Quite a variety - something for almost everyone," Tapani laughs.
Is it possible that Lahti is home to the world's greatest expertise in the field?
"This is fantastic – to have a world-class product development unit in Lahti, where you can develop your own expertise and do things that perhaps no-one has tried or done before. This isn't easy, to constantly improve and create something new, but it certainly is fascinating."
"I have had opportunities to do things like design, draw and test circuit boards and transformers, and measure the use of power semiconductors. And to analyse current, voltage and thermal stresses, which we check by measuring", says Aarne.
"And I have always been interested in software development, so it has also been great to be able to do some of that and develop my programming skills."
According to Tapani, advances in arc physics were of great benefit years ago in revolutionising Kemppi's business. Although many aspects of the arc are now known, Tapani says he is still surprised by its potential uses.
"You could say that we've gone as far as we can within the laws of nature. The 1970s was a time of rapid development, and that was when we had the last big revolutionary technological breakthrough. But you never know - maybe the next breakthrough is coming," Tapani smiles.
Competitive advantage is not easy to achieve in today's market.
Product development projects can be arduous. Products might even be updated quite regularly, but all the while large-scale development work is going on behind the scenes. Also the kind of development work that is kept very quiet.
"Kemppi was quick to adopt new technology, and that has been a great advantage. When everyone mostly has the same knowledge, there is advantage to having years of experience. We know how to think outside the box and try things others might not think to do. It is ok to be curious – and so we should be. That's how we stay enthusiastic about this work", Tapani summarises.