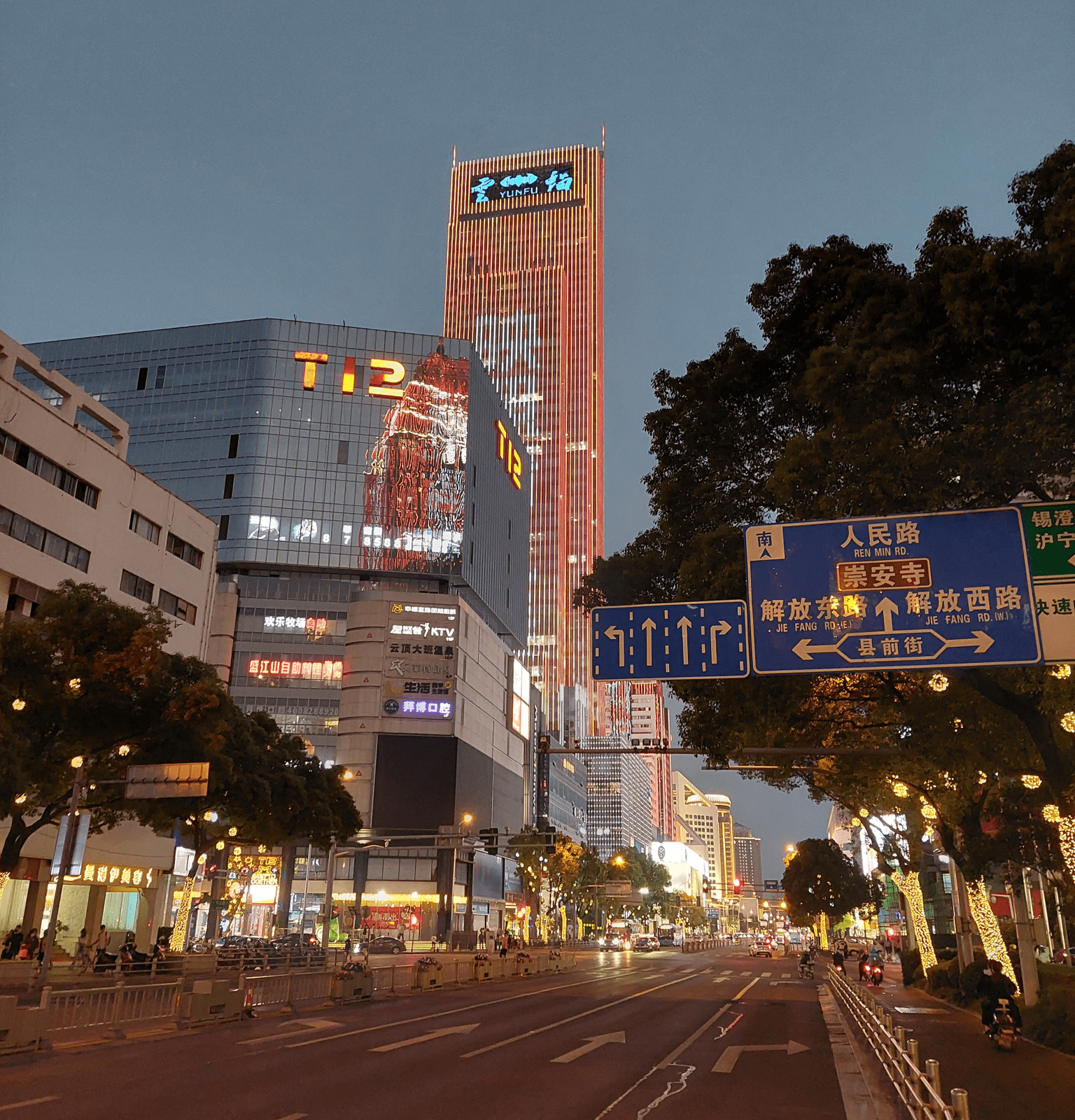 Our Site R&D Manager Jari took the "now or never" opportunity to launch something new in China
After 12 years working at Kemppi, what keeps our Site R&D Manager Jari Kettunen enthusiastic about the company?
Jari says that it's the atmosphere of continual challenge that operating in a R&D forerunner company offers – there's always something new to explore.
And exploring something totally new, both professionally and personally, is just what Jari did when he decided to grasp the opportunity and move to Wuxi, China in March 2022.
Jari was already over ten years into an impressive career with Kemppi, working with user experience and product concepts, including customer understanding, industrial design, and the user interface design of welding machines. So, when the opportunity came to establish and lead a local customer support unit in China, Jari didn't hesitate one bit.
In fact, for years he had secretly dreamed of working abroad, so this was the perfect opportunity to fulfil that dream!
Why did Jari decide to take the opportunity, and what key lessons has he learned since moving to Kemppi in China?
Jari came to Kemppi from the other side of the table
It was back in 2011 that Jari joined Kemppi as a Design Manager. He moved from the design consultancy business to a very different world in Kemppi – from consultancy to the manufacturing customer's side. That was something totally new for Jari.
"I had been in companies offering design services before, but now I was on the other side of the table. Despite not being an engineer myself, I found Kemppi a really interesting place of work from my perspective as a designer. Furthermore, I had some welding experience, so that helped to understand the business in the beginning", Jari explains.
It's safe to say that Jari was excited to join the company that is at the forefront of design in the arc welding industry. And the same feeling has lasted for nearly 12 years, as Jari has worked with user experience and product concepts at Kemppi.
And no wonder – after all, user experience is something that can always be further explored and improved, right?
Even though Jari fully enjoyed his work as a Design Manager at Kemppi's Finnish headquarters, he had secretly dreamed of working abroad some day. You know, it was one of those thoughts that crossed his mind from time to time.
But knowing that Kemppi operates in 20 different countries, Jari's thought wasn't that far-fetched after all, and wouldn't require him to leave Kemppi.
An unexpected e-mail made Jari's secret wish of working abroad possible
As we know, sometimes life takes unexpected turns and catches us by surprise. That happened to Jari at the beginning of the year.
It was a normal day at the office, when an unexpected e-mail arrived in Jari's inbox. It was from his department lead, who was looking for volunteers willing to move to China to gain new professional experience. More precisely, the idea was that "the volunteer" would establish and lead a new customer support unit, where a small team of professionals would offer local support to local customers.
Even though Kemppi has operated in China for over 30 years, we haven't had many engineers who can give local support in case of welding machine glitches or failures. Furthermore, those few that we did have were located in Beijing, not in Wuxi.
So, in problem cases support was often requested from Kemppi headquarters in Lahti, Finland. That's not always the best solution from the customer's point view, or for the company.
Jari knew that this was his time to grasp the opportunity.
"I thought that these things don't happen every year – it's now or never", Jari says, smiling.
So, he volunteered for the job and to his pleasant surprise, he got selected!
"Kemppi has always supported my desire to develop and train my skills. So I was glad that I got accepted! For me, it indicated that I've been seen as a valuable part of the company", Jari says.
With over a decade of experience in customer experience at Kemppi, Jari was definitely the right person for the job. And so, in March 2022, the next chapter of his Kemppi career started in China.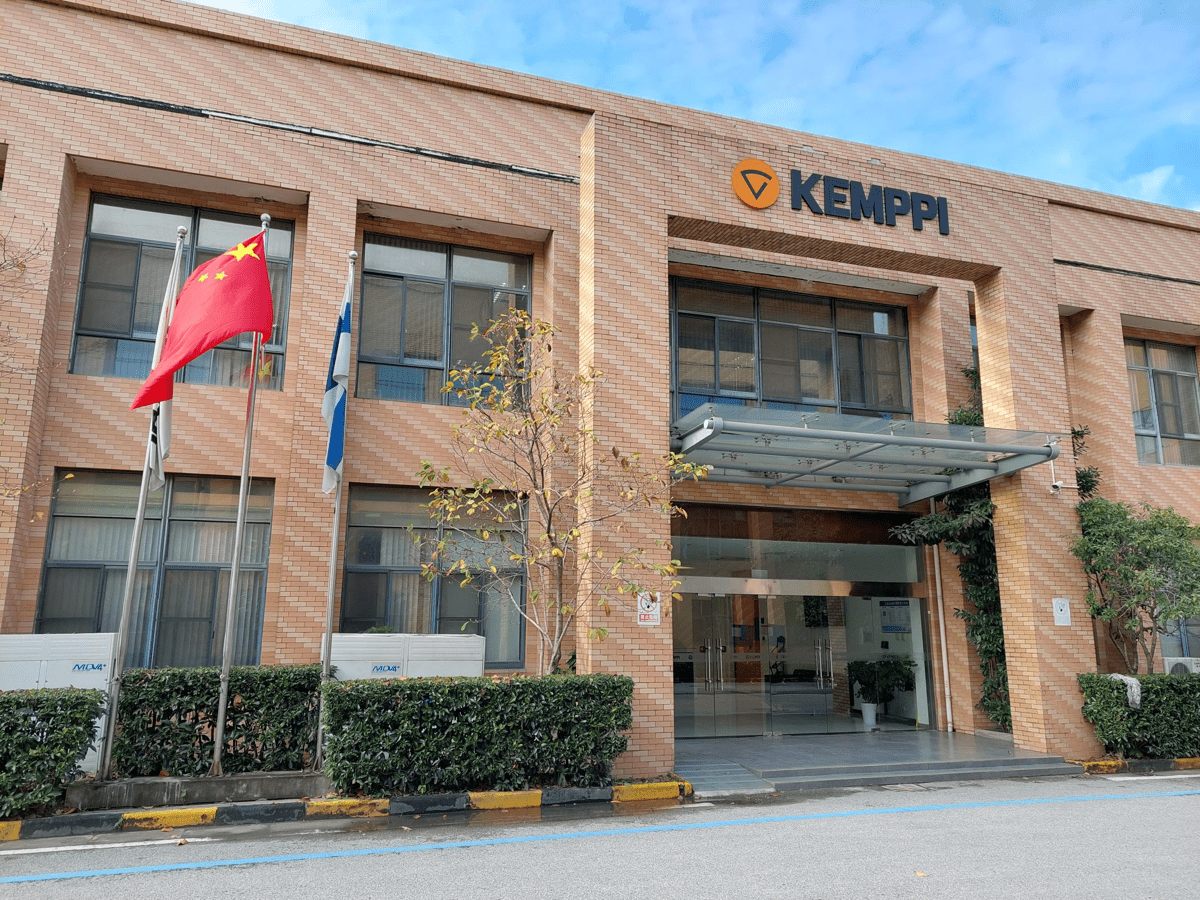 Jari arrived in China during the worst pandemic but it didn't get him down
Jari arrived in China with his family during the worst phase of the pandemic and spent the first 28 days in a quarantine at the hotel. Even though it wasn't the most pleasant time of his life, that didn't get Jari down.
He was excited about the new chapter in his life – and the new challenges he was about to face!
After a month, when he finally got to enter his new place of work, his mission was crystal clear: he needed to put together a team that would be able to provide customer support in case of welding machine malfunctions – just like in Lahti.
Having gained customer insight and experience back in Lahti, Jari knew where to start – understanding the customers. But before being able to help any customers, he needed a team around him with a wide variety of know-how and competence. However, this wasn't so easy; coming from a small market like Finland, finding the right talent in an enormous labour market such as China was a big change for Jari.
With the support of his colleagues back in Finland and drawing on his own determination, the work slowly began to bear fruit. Today, Jari leads a team of three – a team leader and a mechanical designer. And the plan is to grow the team.
"Together with the team leader, we are constantly developing our operating environment and facilities, and how we can serve our local customers in the best possible way in the future. And we are actively thinking about the future composition of the team", Jari says.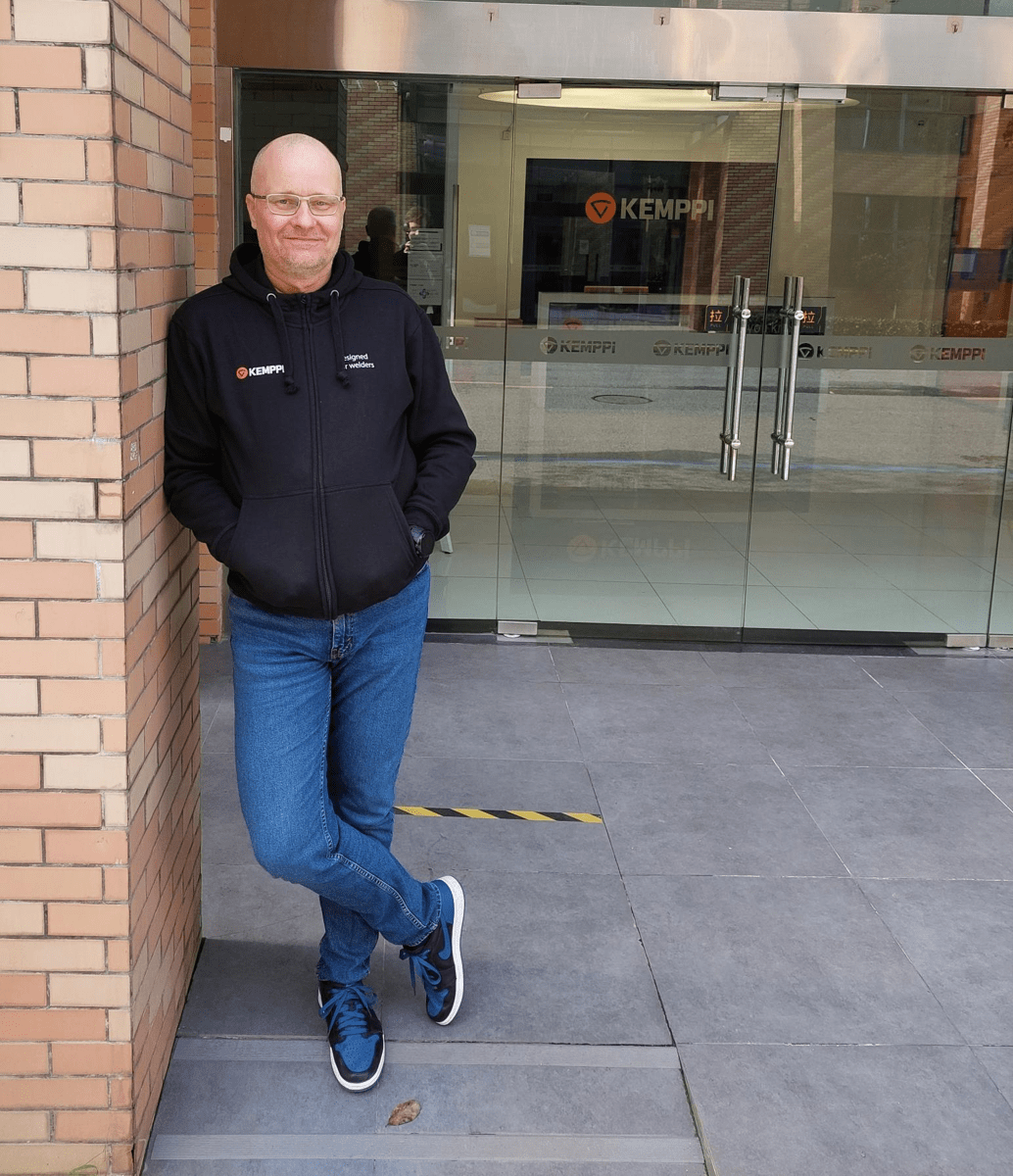 3 key lessons Jari has learned so far with Kemppi in China
Moving to another country is, in itself, a big change, and starting something new from zero is something you can't fully prepare for.
However, it was this that got Jari, as a R&D Manager, excited about moving to Kemppi China in the first place: the opportunity to create something new and challenge himself.
What has he learned along the way, heading a team in China?
#1 There is a difference between leading a new product development project and leading a design project
As you might already know, Jari isn't afraid of jumping into the unknown. Even though he has an impressive career working with user experience and product concepts, leading a new product development project has been something new and totally different.
"During my Kemppi career so far I hadn't yet been in charge of a new product development project. Leading a product project differs quite a lot from leading design and concept projects. Logistics, manufacturing, procurement and commercialisation are some things I have learned about during my time here", Jari says.
"Luckily, I have been able to reach out to my Finnish colleagues in tricky situations", he adds.
#2 How to operate in a surprisingly familiar new culture 
According to Jari, he knew that welding is pretty much the same in Finland and China, but he has been surprised how much the Chinese and Finnish people have in common too.
"In both cultures we tend to be hardworking, polite, humble, and helpful towards each other. That has been surprising to notice. Of course, there are differences too – for example in terms of hierarchy", Jari lists.
"Sometimes making myself clear in a foreign language is a bit challenging, but I'm improving every day", he laughs.
#3 How to look at things from a different point of view
Having spent over a decade with Kemppi in Lahti, Jari has solid experience of what it is like working in one of Finland's most known companies in the field. But after moving to China, that point of view changed quite radically.
"Kemppi is well known in Finland and Europe. We have a strong position in the welding equipment market, and customers have high value for us and see Kemppi as a high-end and high-quality brand. But in China, the situation is completely different. Kemppi is not a big player here, and our position is not strong or established just yet", Jari explains.
"Therefore, we must be operating locally, get to know the local culture and manufacture the machines in China. Even though the competition is extremely tough here, we are not about to give up - on the contrary", he adds.
"I've learned to see how Kemppi Lahti looks from this side of the world. It's like I'm looking at things from the perspective of another person. It's been an eye-opening experience", Jari summarises.