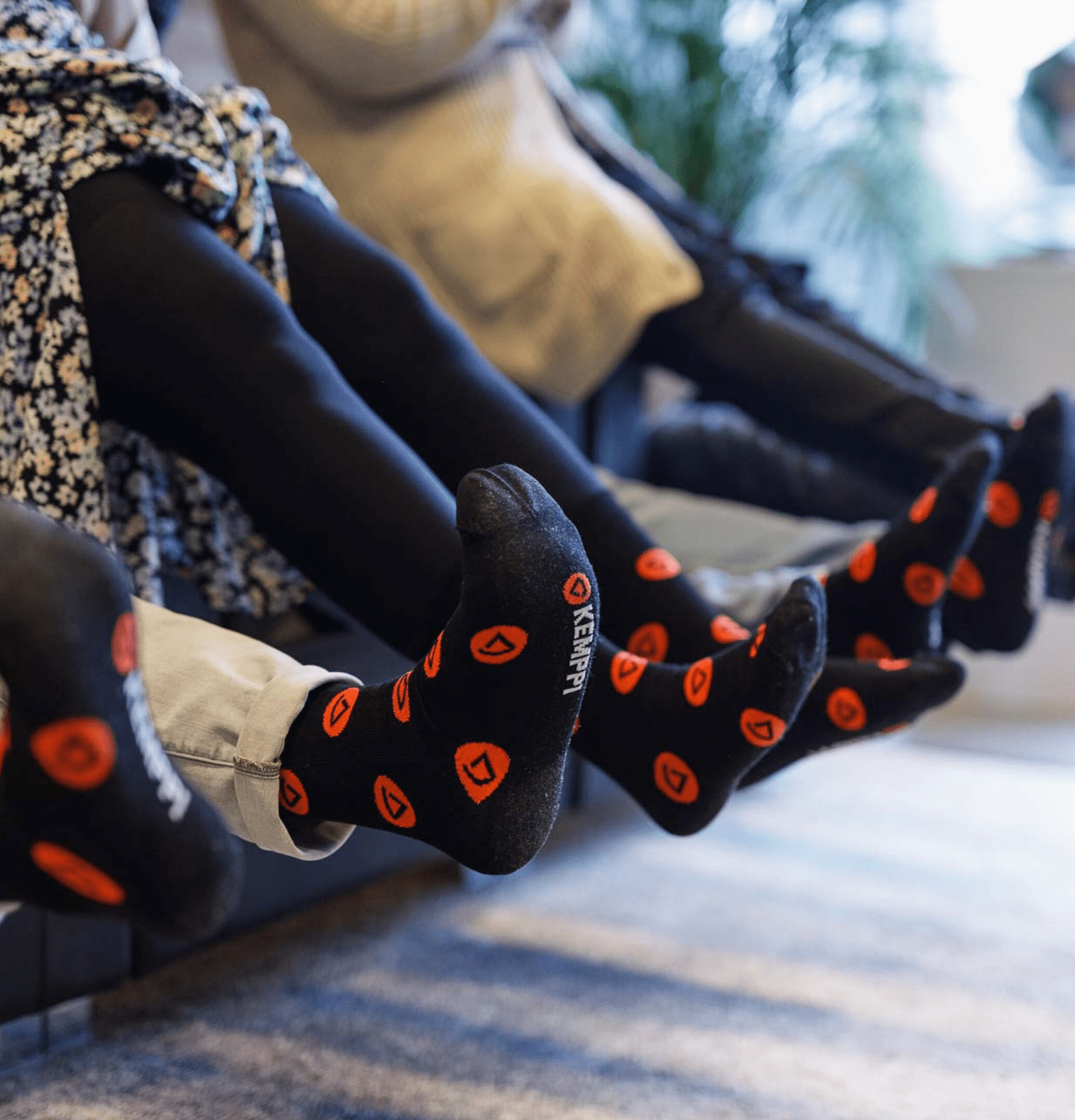 What personal value does working in Kemppi's culture offer? Antti shares 3 core elements that are important to him
Have you ever wondered what value working in a culture where you feel appreciated and get to be your authentic self would offer you?
Antti Kahri, our Welding Engineer, has personal experience of it, and is now himself a solid part of Kemppi's corporate culture. He says that when he joined the company as a summer trainee over ten years ago, Kemppi's culture positively surprised him. And it's why he still loves working here.
How did Kemppi become Antti's dream place to work, and what elements in Kemppi's culture are personally important to him?
Antti first got to know Kemppi in Lahti over 10 years ago
Antti has a rather long history with Kemppi, dating back to 2011 when he was studying engineering in Lappeenranta University of Technology.
Near the beginning of his studies Antti got the opportunity to take part in a school excursion to Kemppi's headquarters in Lahti. He was thrilled! Kemppi is, after all, the best-known Finnish company in the welding industry.
"Kemppi was already familiar to me as a brand and I was very excited to see what the welding work actually looked like", Antti recalls.
Antti says that visiting Kemppi headquarters for the first time was an unforgettable experience.
Although the visit was relatively short, he could already sense the people-centred Kemppi culture and could picture himself working in the company.
"I still remember the school excursion very vividly. We got to test welding using Kemppi's first version of WiseRoot, which was such an advanced welding process that even we, as students, had great experiences of success with it. I thought working in such a progressive and exciting environment would be so cool! And that visit ignited the spark towards the welding field as my future career", Antti explains, smiling.
After the excursion, Antti's choice of future employer was as clear as day: Kemppi was top of his list.
Two years after the school excursion, Antti eventually joined Kemppi as a summer trainee – as a welding engineers' assistant. According to Antti, it was like a dream come true. He felt very welcomed onto the team from day one, and that warm feeling has continued through the years to this day.
3 things that make Kemppi's culture personally important to Antti
Antti has had an impressive ten-year journey at Kemppi, from summer trainee to the top-level welding engineer he is today.
Working in a corporate culture where he feels appreciated every day and gets to be himself makes work life enjoyable and rewarding.
What core elements in Kemppi's culture are personally important to Antti?
#1 The opportunity to experiment even the craziest sounding ideas
What if you got the license to experiment, even with the craziest sounding ideas that come into your head?
According to Antti, working in a company that is a technological leader in its field constantly drives you to test new things and experiment. And for Antti, that is a positive aspect he hadn't experienced before joining Kemppi.
"If I come up with some crazy idea, we discuss it briefly with my colleagues and in many cases I can already start experimenting with it the following week. I imagine this kind of freedom and flexibility isn't possible in many organisations as big as ours", Antti says.
"For example, we had two completely independent features in the old welding equipment product family. I figured that in a future product family we could combine these features. Soon I was able to test the first test version of the combination of these two features with my welder colleague, and the results were immediately promising. In the end, the idea was refined into the final product", he explains.
#2 You get to be your authentic self
Antti says that being part of a company full of different personalities and having a team equipped with a good sense of humour, work never gets dull.
"We work hard and solve all kinds of challenges together, but we always have fun while doing it.
At Kemppi, Antti gets to be his authentic self – without a filter. "I get to be who I really am and do things the way that works best for me", Antti summarises.
#3 Despite the independent work, targets are reached together
Antti's main role is to develop new welding equipment and features. Despite the independent nature of the work, he never needs to feel alone.
Reaching targets in terms of timespan and quality can be challenging at times, and when things get tricky, help from a colleague might come handy.
"We have a wide range of skills and expertise here. Each of us has our own strengths and we pull together through challenges and towards the targets", Antti explains.