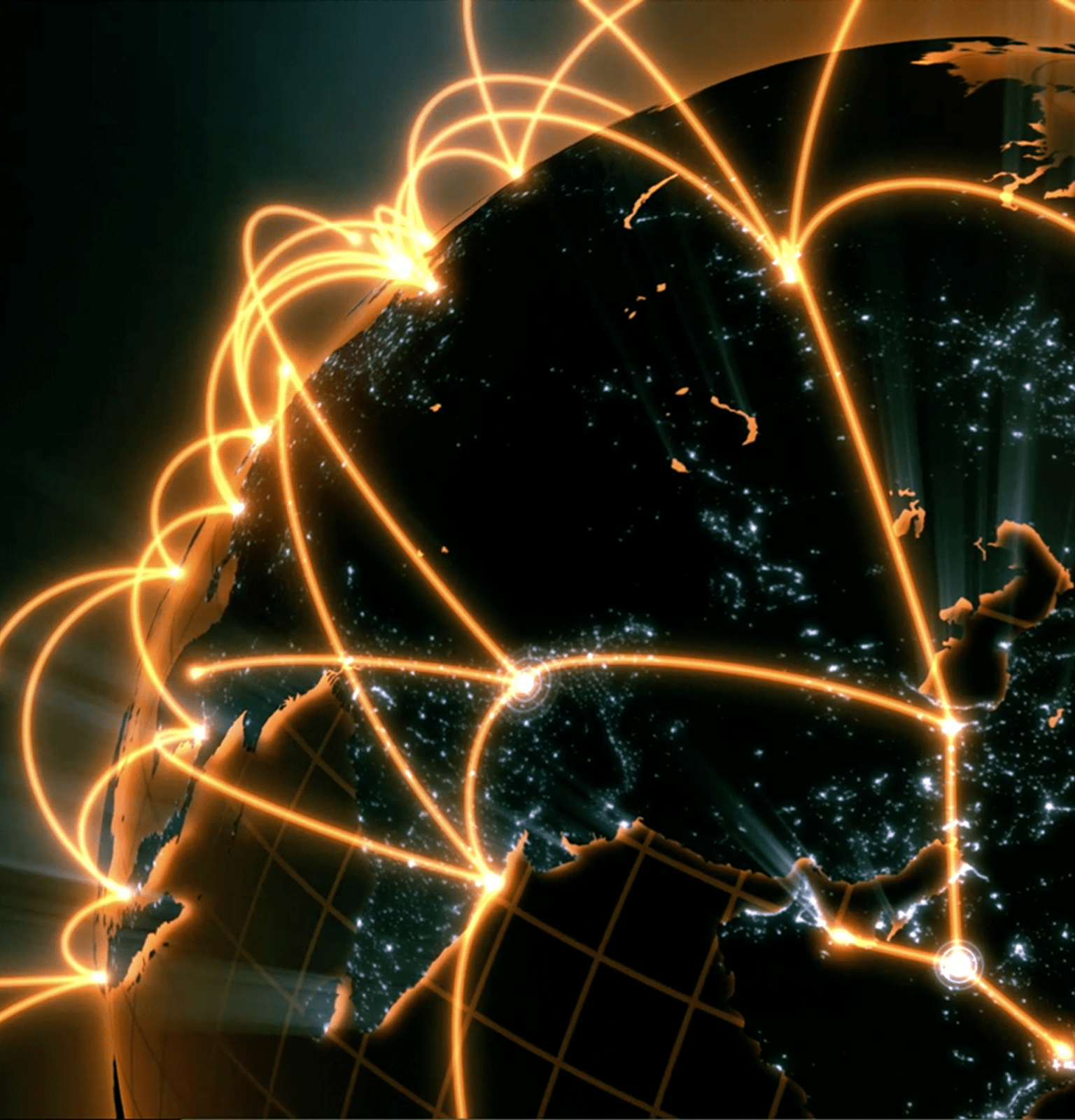 15 105 km away from Kemppi's Headquarters: How does Mark experience the company's culture from the other side of the world?
Imagine you are about to join a company whose headquarters is located on the other side of the world from where you live in.
You've met a bunch of people from the company already during the recruitment process and experienced their warm and friendly approach. And you immediately felt at ease!
Still, you wonder what your daily life at the company would feel like experienced from the other side of the globe – could you sense the same warm culture and the family-owned nature of this Finnish company in Australia as well?
This is what our Logistics Manager Mark Shaw wondered before joining Kemppi Australia seven months ago.
And to his delight, Mark soon discovered that the warm impression he got of the company culture was also true in his new place of work, despite the time difference and distance of 15,105 kilometres to HQ.
How does Mark experience Kemppi's work culture from the other side of the world?
Having time to settle in during the first weeks
As Logistics Manager, Mark and his team of three are responsible for the supply chain management of Kemppi welding machines in Australia and New Zealand – from the moment a customer places an order, to receiving their delivery from Kemppi in Finland.
Mark was prepared to roll up his sleeves from day one, since in previous positions he had onboarding experiences where he was thrown straight into the deep end.
However, this time the approach to welcoming him as a new team member was quite the opposite, and he got to experience Kemppi's warm work culture right from the beginning. Mark was given time to settle in – for example, for the first few weeks he spent every afternoon onboarding via Skype with one of his Finnish colleagues.
According to Mark, there was no rush to deliver results from day one. And that was something unique for him.
"Coming from outside the welding industry, there was great support from the people around me. I was given a lot of information, training, and time. That was quite the opposite of the onboarding processes I had experienced before", Mark smiles.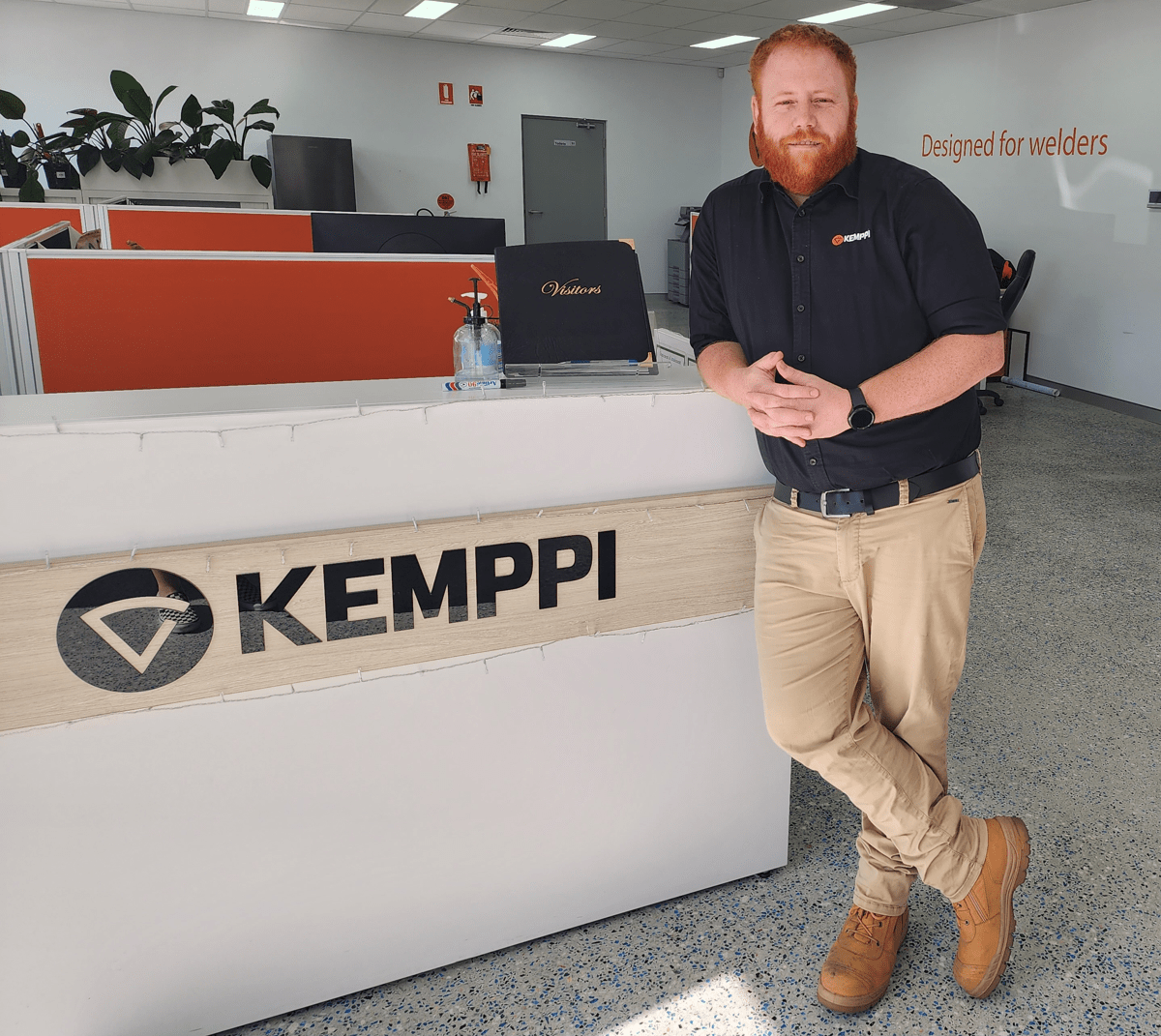 How does Kemppi's people-centred environment enable Mark to do his best work?
As we know, everyone has things outside of work, too – perhaps a hobby, an addictive Netflix series or quality time with their family.
Having two small children, the warm and family friendly nature of the company culture was one of the key factors that caught Mark's attention in the first place when considering Kemppi as a workplace. And it has been the driving force ever since he joined the company.
"I'm not locked up in my chair from nine to five and that really helps me on a personal level as a father. For example, I'm able to be available for my children at certain times of the day", Mark says.
The flexibility and people-centred approach also motivates Mark to put his best foot forward at work.
"I think the family-owned nature and the company culture are the key pillars that explain why everyone feels they own a part of Kemppi – I do, too. That drives me to strive here", Mark says.
Even though Kemppi is a R&D forerunner in the welding industry and strives for the best results, there is always room for informal conversation with colleagues – whether they are in a local subsidiary or in Finland.
"In the beginning of each meeting, we set time aside unofficially to go through how everyone is doing and have a conversation about life. I feel I'm treated like a family member here and I'm happy to see that little things are considered even in as big a company as Kemppi", he continues.
Surrounded by helpful "family", Mark doesn't need to worry about feeling left alone
According to Mark, there hasn't been a situation where he has felt left alone at Kemppi.
On the contrary, he feels supported and senses that everyone wants him to be able to do his best work – no matter which country he reaches out to, or the position of the people he needs help from.
"In the local team, help will always be given at Kemppi to those who ask for it and the same applies when I reach out to my colleagues and managers in any of the 16 countries we are operating in – the same supportive company culture exists. I feel like I'm not only a part of a local family but a global culture here, and that's really unique for me", Mark says.
No matter where or who I reach out to, the same supportive mentality exists.
Even though there is a significant time difference between Australia and Finland, Mark knows he has the support of his Finnish colleagues.
"My Finnish colleagues are always checking in and I know the team is there whenever I need them – despite the time difference", Mark says.
"We have weekly calls with my colleagues, where I get a lot of information about what is happening around the logistics team in Finland. They keep me frequently updated about the results of our performance targets and our local and global initiatives to improve them", Mark explains.
"Working in a pioneer company like Kemppi, there is always something new to learn. People here are happy to spend an extra five minutes to give me a helping hand and guidance, and as a newbie in the company and in the industry I really appreciate that", he summarises.